Solar Turbines has been an active agent in the field of industrial power generation for about 65 years. Solar Turbines have manufactured and designed sustainable and innovative products for oil and natural gas production.
Solar Turbine Services
Solar Turbine services are comprised of Solar Turbine parts. gas turbine overhaul, gas turbine field service, flexible service agreements, digital solutions, and technical training in addition to remote web based monitoring and predictive diagnostic capabilities .
POWER GENERATION MODULE (PGM)
Power Generation Modules consist of
Package Ventilation Filters
Turbine Air Inlet Filters
Package Exhaust
PGM Core Module
Inlet Fans
Engine Removal
Enclosure Structure
Ladders And Platforms
EEC and On-skid Control Box
Combined Heat and Power (CHP Systems)
CHP Systems is for electrical and thermal simultaneous needs. Therefore, taking advantage of two or more energy sources with the price of one. Therefore, rendering the process more cost efficient and thus, more reliant.
CHP systems may be used for producing electricity by burning natural gas, steam productions, or for seasonal cooling processes.
MODULE POWER PLANT (MPP)
Modular Power Plant Modules consist of
Power Generation Module (PGM)
Air Filtration & Ventilation Module
Exhaust Module
Electrical Equipment Module (EEM)
Service Air Module
Black Start Module
Fuel Gas Condition Skid
Plant Supervisory Console (PSC)
Interconnection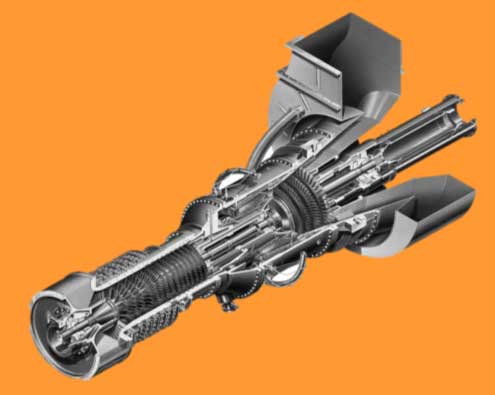 These systems can be installed in a wide variety of facilities including:
Colleges / Universities
Hospitals / Healthcare Facilities
Industrial Facilities
Commerce Buildings
Government Facilities
Rural and Electrical Cooperatives
Kian Turbo Tec Services in Regard to Solar Turbines
gas turbine efficiency are among the equipment that are widely used to generate power in power plants and refineries.
Kian Turbo Tec offers a wide variety of services including:
Major Overhaul of Taurus, Centaur and Mars Set Turbines with high efficiency and state of the art technology.
Field services with professional assistance
Solar Turbine parts